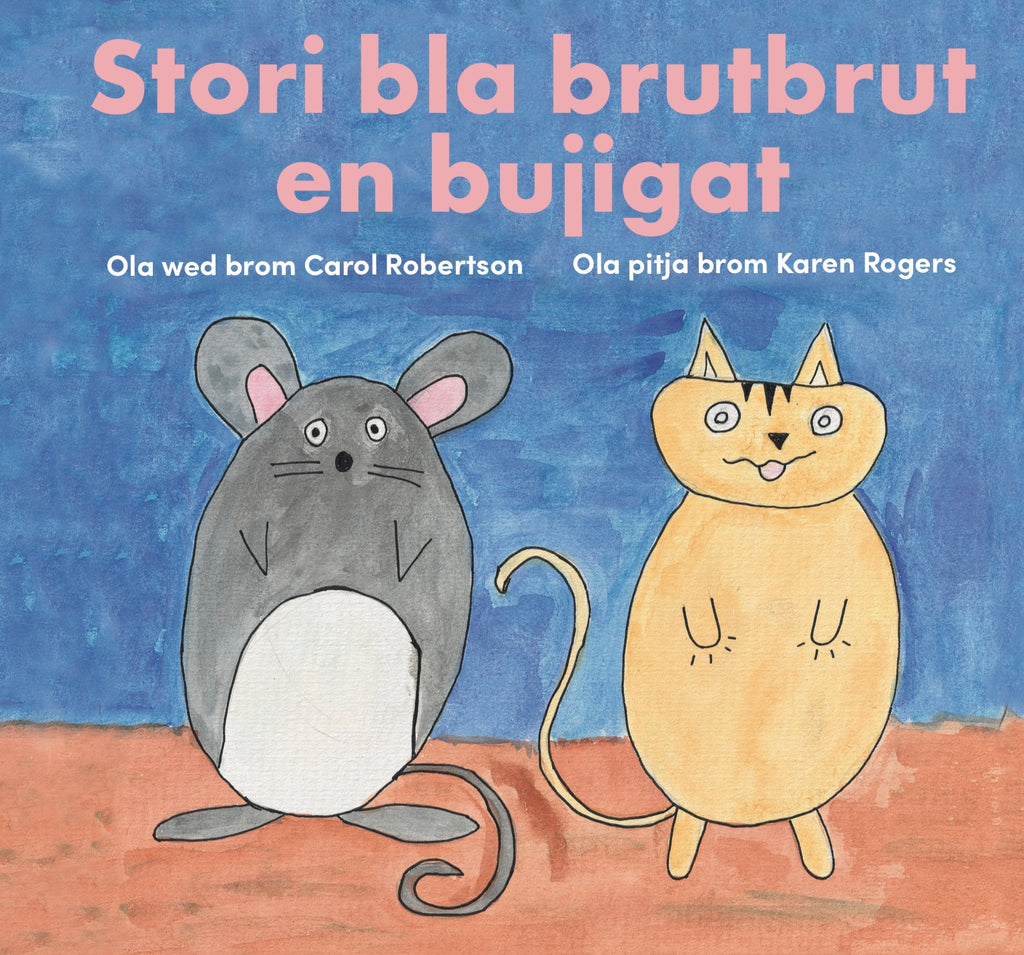 Stori bla brutbrut en bujigat (Story about Mouse and Cat)
$24.99
This is a story about Mouse and Cat. Mouse eats insects, like grasshopper.    
Cat eats small birds, lizards, snakes - and also mice.
One night, Cat and Mouse are both very hungry and go out hunting for
food and unexpectedly encounter each other.
They both get a terrible fright, but what happens next?

This book is written in Kriol and English.